Factory Automation
Equipment Sales
(specialized)
We provide the best solutions for manufacturing
by listening to our customers' needs.
We provide the best solution to our customers' needs and assure the products' quality through our in-house inspection.
We provide comprehensive design and manufacturing services according to our motto "We provide the best solutions to our customers' needs". As businesses continue to diversify, we coordinate the needs of our customers with a system that provides quality assurance with our in-house inspection equipment, global sourcing from the U.S, the EU, South Korea, China and Indonesia as well as our ability to make cost-conscious proposals.
Jigs, molds, specialized machine parts

Units / Assy parts

Prototypes / Sample products
Sample Products Overview
Flow from request to shipment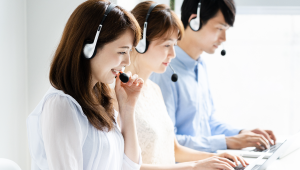 STEP

01
Inquiry
Confirmation of your request's drawings, specifications and order size.
Request confirmation (drawings and specifications)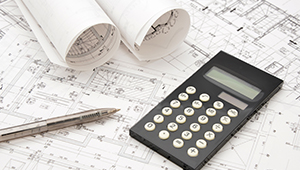 STEP

02
Quotation
If cost is a priority, the quotation will be created in South Korea, China and Indonesia.
If quality is a priority, the quotation can be selected from 300 companies across Japan.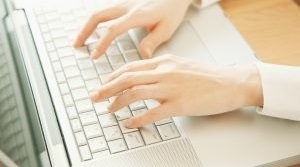 STEP

03
Order
Accept price, delivery schedule, quantity, specifications and place your purchase order.
STEP

04
Design and manufacturing
We can handle production with drawings, design only, design and production.
Production at 300 partner companies in Japan and 20 overseas.
Follow-up on delivery schedule.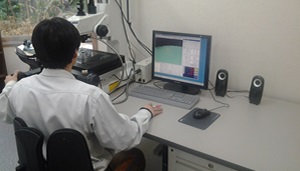 STEP

05
Quality Inspection
In the Jig, mold, gauge, machine tool and tool division of SANKI CO., LTD.,, pre-shipment product inspections are carried out by a "machine inspection technician". A national certification holder carefully performs a detailed cross-check and delivers high-quality products.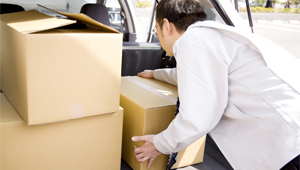 STEP

06
Product packaging, shipping and delivery
Packaging and shipping suitable to your product or delivery provided by our sales department.
In-house inspection equipment
We promise thorough quality assurance.
Our machine inspection technician and a winner of the skills competition, is iin charge of in-house inspection.
Certifications
National certifications
1st grade Machine Inspection skills 3people
3st grade Machine Inspection skille 1people
In-house inspection equipment
In the following we introduce the equipment used for inspection. Besides performing detailed inspection with a microscope, careful checks are carried out by using various inspection equipment. Products that have passed the strict quality inspection are shipped quickly.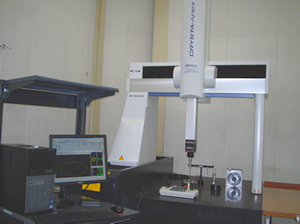 CMM (Coordinate Measuring Machine)
CRYSTA-Apex S776
CAT1000S(Freeform surface evaluation program)
Measurement range

X-axis 700mm
Y-axis 700mm
Z-axis 600mm
CNC machine programmed automatic measurement. Measurement of jigs, specialized machine parts, pallet, model components, high precision parts, etc. Points, lines, circles, surfaces etc., can be measured to determine 3D coordinates. Geometrical tolerance of flatness, position, circularity and so on can be determined.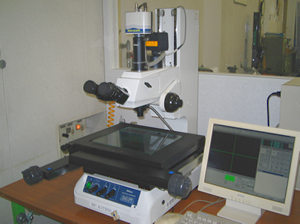 Measurement microscope
MF-1720H
Movement range

X-axis 200mm
Y-axis 170mm
Automatic detection of measurement point edge by the image measurement unit. Minute dimensions like intersections, circle, semicircle, angle, pitch of various model components and precision parts can be measured.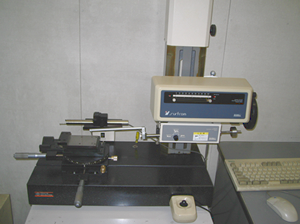 Surface roughness / Contour measuring equipment
SURFCOM 1800D
Stroke

X-axis stroke 100mm
Y-axis stroke 50mm
Contour and roughness can be measured and analyzed by a single unit. Through contact profilometry fine shapes are measured and analyzed. Minute dimensions like circle, semicircle, angle, pitch of various model components and precision parts can be measured.
Product shipment process for quick delivery
By calibrating the measurement equipment used (internal and outsourced), measurement errors are reduced. We assure quality by visual inspection, quantity checking, and by using precision measurement equipment. Our inspectors continue to improve their skills and knowledge of measurement by acquiring certified qualifications for machine inspection technicians. We also educate inspectors in our overseas branches and improve the inspection level at overseas suppliers.
STEP 01

Arrival Check

STEP 02

External inspection・General inspection

STEP 03

Precision measurement

STEP 04

Shipping
Prototype development support
Total support from prototype model production to PCB production, software development and operation verification.
We offer a complete support system from prototype to mass production.
STEP 01

3D data processing

STEP 02

Prototype model production

STEP 03

Circuit and PCB (printed circuit board) design

STEP 04

Prototype PCB (printed circuit board) manufacturing

STEP 05

Prototype production

STEP 06

Software Development

STEP 07

Actual equipment confirmation

STEP 08

Operation verification
Prototype manufacturing support
● Model parts production with the use of stereolithography, powder molding, 3D printers etc.
● Quick delivery of aluminum and metal processed products.
Stereolithography
Support for development of PCB (printed circuit board)
● Consistent support from artwork design until purchase and mounting of parts, etc.
● Various PCB: precision PCB, multi-layered PCB, ceramic PCB, flexible PCB etc.
● Available support from one PCB (Printed circuit board) prototype
Precision PCB